Tree Surgery & Maintenance
Thor's Trees offers a complete range of expert arboricultural services throughout North London and its surrounding areas, to both homes and businesses. Quite simply if it's anything to do with trees, you can be rest assured we are more than capable of taking care of it.
Our qualified team can provide recommendations on how and when to prune your tree depending on the location, growth rate, age and condition of the tree. All works carried out, are done by a fully-qualified workforce that have completed years of training, to attain internationally recognised industry qualifications throughout.
Using state-of-the-art modern Arboricultural techniques and equipment, Thor's Trees is able to ensure that efficiency is maintained with minimal disruption to you, your trees and their surroundings.
At Thor's Trees we strive on continuous improvement of our services to uphold the culture in which we deliver professionalism in the Arboricultural industry; working closely with both our domestic customers and private sector partners.
Pruning a tree involves removing specific branches or stems. Pruning benefits all aspects of the tree's health and well-being and prolongs the lifespan of the tree.
Such treatment includes the removal of dead, damaged and diseased branches to help aid the prevention of insect & decay organisms from entering the tree; which can eventually lead to fatal implications towards the trees health.
Tree surgery can include the removal of, soft growth, twigs, branches, limbs, parts of the tree trunk and in some rare circumstances the root system.
"Formative pruning" is the initial pruning of a young tree to develop a balanced shape with strong branches that will support heavy fruit crops. The aim is to promote a safe, strong, healthy and well-balanced tree without defects for when they eventually become mature.
By removing branches that are competing, crossing, rubbing or deformed, we aim to create the formation of a natural and well-balanced crown to develop. In some circumstances this includes the selection of the most suitable single stem from double leading trees. Formative pruning often begins in the nursery. At least two thirds of the height of the tree should always consist of live crown.
"Dead wooding" is the removal of all dead, dying or diseased branch wood, including broken branches or stubs left from previous poor tree surgery operations, found within the crown of the tree.
Dead wood is cut back to a suitable live and healthy branch or junction at the bark ridgeline or to a point where callous growth can properly be formed. Creating a safer area for the tree to be appreciated in.
"Crown Lifting" consists of the removal of the lower branches from the main stem, effectively lifting the height of the trees canopy from the bottom-up to a specified height.
Most clients crown lift to make way for pedestrian walkways, vehicles or just simply to be able to see further down the garden, creating a safer more enjoyable space. It is usually advised that cutting back branches to the stem should preferably not result in the removal of more than 15% of the live crown height.

"Crown Thinning" is the careful and systematic removal of branches from within the crown to reduce its density between usually 10-50%.
Leaving a well-balanced tree with even growth throughout the canopy. Thus, allowing more air and light to pass through the tree.
Crown Reduction & Reshaping
"Crown Reduction" is one of the most popular forms of tree pruning. A Crown reduction is the removal/cut back of the outer branches, reducing the overall height and spread, by a specific percentage; shortening the branches to suitable growth points to maintain the natural form of the specific species proportion.
Reducing and reshaping the crown alleviates stress and can allow tree to be appreciated from within a confined space, making the tree more suitable to its surrounding. The extent of crown reduction should be determined based on the management objective, whilst taking into careful consideration whether the tree could withstand such works.
"Crown Cleaning" is the removal of all defects in a tree i.e. dead wood, diseased, crossing, rubbing branches, etc.
Creating a safer and more and enjoyable space for the tree to be appreciated in.
Ivy is often accused of strangling the trees on which it grows, eventually killing it. This is a myth. The truth is often less portentous, but there may be times when its control is much advisable.
Ivy's dense growth can swamp other plants and control is often needed, before it becomes much harder to keep under control. Removing ivy from the tree creates a more aesthetically pleasing crown, allowing light to filter through to the trees crown and surrounding space.
"Pollarding" is the removal of all the growth of a tree back to the main stem. Objectively making the tree produce a quantity of vigorous shoots from the framework, and pruning the new growth back once every 3-4 years on a cyclical basis.
Pollarding is normally undertaken to broadleaf species such as Lime, Poplar, Plane, Willow. The aim of pollarding is to create a "Knuckle" where branches will grow out from, thus making the management of the tree systematic and easy to maintain.
Tree Supply, Planting & Tree Maintenance
Tree-planting is the process of transplanting trees. Our teams are experienced in planting trees of all sizes to meet your budget. All our tree planting methods are assisted by the latest equipment and techniques. We can source almost any tree of small to medium size root ball and plant for instant transformation of your gardens tree-scape. Whether it's just the one ornamental tree to feature in the garden, or a row of trees to for instant screening we have the expertise to advise you appropriately. All the trees we supply come with an establishment guarantee. After your tree is planted it is essential to formatively prune and water, we can provide you with a full after care plan to maximise your investment in your newly acquired space.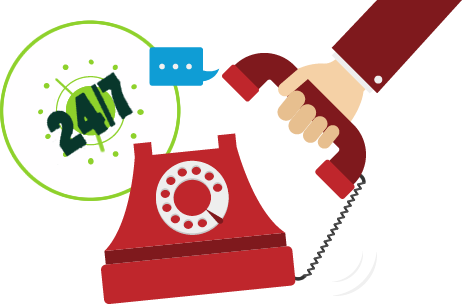 Liked our services and interested in hiring us?
Whether you are a home owner or someone who looks after multiple properties, our team is ready to make your trees beautiful, safe and neat. Call or email us today.
As London's leading tree surgeons, we promise you will be blown away with our level of expertise and customer care.
24-Hour Emergency Call Out Service
Fully Insured
Free Quotations and Advice
City and Guilds Qualified
Unmatched Workmanship
Our Staff Trained and Qualified to NPTC Standards