Tree Surveys, Reports and Consultancy
Your trees are more than likely safe, however, they can fall over and shed limbs.
Whether you are an estate manager, home owner or a developer, you must consider the impact and safety of the trees that occupy the land. All tree owners have a duty of care, by law, to have their trees regularly checked by a 'qualified' professional, especially when your trees are located near a public space. Thor's Trees offer catalogue tree reports and surveys to assist you with whichever application you may need.
Whether you are planning on extending a property, trying to prove a subsidence issue or planning for development, publishing an Arboricultural Report with us is fast and stress-free. Our tree surveys and reports are authored and published by experienced, qualified arboricultural experts. Our priority is to help you through the planning process as quickly and smoothly as possible, to maintain and strengthen positive working relationships with the local authority's case officers.
Many of our reports come with a CAD (Computer Aided Design) map, which aids in navigating the reports easily. The map is labelled with the referenced tree being assessed, and is scaled it displays adjacent structures and buildings to orientate your report with ease.
Basic Tree Report / Survey
A basic tree report/survey outlines the tree's Species, level of risk, maturity, condition, recommendation of works etc.
Surveys are a great way to mitigate your liability and outline an effective long term structure to the management of the trees in which you have a duty of care to those who occupy the land.
There are a number of levels to this particular type of survey so it is best you give us a call so we can understand the best, most cost-effective, report to publish.
This report is mainly applied to coincide with a planning application should your proposed project needs planning permission, this report considers the impact of the proposed work on nearby trees.
As part of the planning application, many Local Planning Authorities (LPA) now require an Arboricultural Impact Assessment Survey.
This is not always essential, although the LPA need to ensure that such factors as root protection, services installation both above and below ground, storage of materials onsite, etc. are addressed appropriately.
It addresses the method in which the works is to be carried out and outlines the extra measures that need to be put in place to ensure the operation is being carried out properly.
Arboricultural Method Statements
Method Statements are like that of an Impact Assessment.
A professionally produced method statement alongside a planning application will be cost effective as it may speed up the planning application process, whilst highlighting the potential problems that may arise concerning the trees and the design.
Most tree inspections do not require aerial access to gather the data to publish a report.
Although occasionally it may be necessary for us to climb the tree to take pictures, identify pest/animal species, and correlate data for the report.
At Thor's trees, our expert tree climbers are at hand using state of the art rope access techniques to investigate and document all those hard to see places.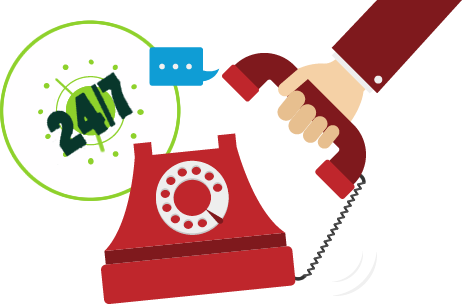 Liked our services and interested in hiring us?
Whether you are a home owner or someone who looks after multiple properties, our team is ready to make your trees beautiful, safe and neat. Call or email us today.
As London's leading tree surgeons, we promise you will be blown away with our level of expertise and customer care.
24-Hour Emergency Call Out Service
Fully Insured
Free Quotations and Advice
City and Guilds Qualified
Unmatched Workmanship
Our Staff Trained and Qualified to NPTC Standards